Mia Bella (Off of Shephard)
When we came Saturday night, the place had many empty tables, but none unaccounted for. So, we sat at the bar and enjoyed a conversation with the bartender who lives right next door to Mia Bella. We started with the carpaccio. It came smothered in olive oil, capers and Parmesan cheese. I'm not sure carpaccio is typically served with so much cheese or capers, but we appreciated the taste.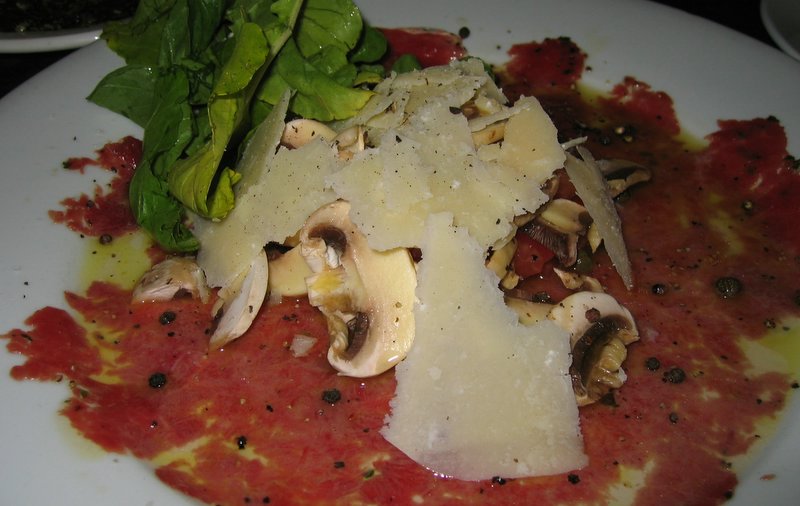 I had the Linguini al funghi. Not recommended. The wheat linguini had a dry edge that just didn't taste right. Rekha had the pizza... ho hum... But ignore the pasta and the pizza. Stick with the carpaccio and other appetizers. Make a meal of the appetizers. I'm sure Youssef Nafaa, the owner, won't mind.