A Ly - Chinese/Vietnamese Restaurant !
After taking a nice nap, Rekha and I again drove all the way down to Bellaire to meet my family for dinner at A Ly, a Chinese/Vietnamese Restaurant on the opposite side of the Hong Kong Supermarket, outside of Beltway 8. After the demise of A Dong (our favorite restaurant for calamari with watercress), A Ly will probably become our primary choice for full-blown Vietnamese/Chinese meals. The price is reasonable, about $10 a person, and the food is good.
My dad ordered a full-blown meal. It started with the fish maw soup--a dish served at just about every Chinese restaurant I can think of. We then whetted our appetites with the real specialty of the house, Peking Duck. The Peking Duck here is special because it always has crispy skin and because instead of giving you a thin tortilla-like wrap, they give you a thick, white, flavorful bun for you to wrap the duck into. It's so good, I have yet to come to A Ly and not order an extra helping of the bun. Yes, I know it's the same bun for Ban Bao, but it works so much better with duck!
Then the real meal started. Steamed lobster in a ginger white sauce. Broiled chicken with a an incredible dipping sauce. Sauted beef with broccoli in an oyster sauce base. Sweet-and-sour deep-fried tilapia (yes, it probably had a ketchup base, but it really does work!). Seafood in a hot pot. Fried calamari in a bed of watercress (not as good as A Dong was). And, the crowning moment for me? The dessert, a green bean based sweet soup with small tapioca balls. I prefer the base of the soup with taro, but was so happy to taste this soup after so many years, I slurped up two bowls.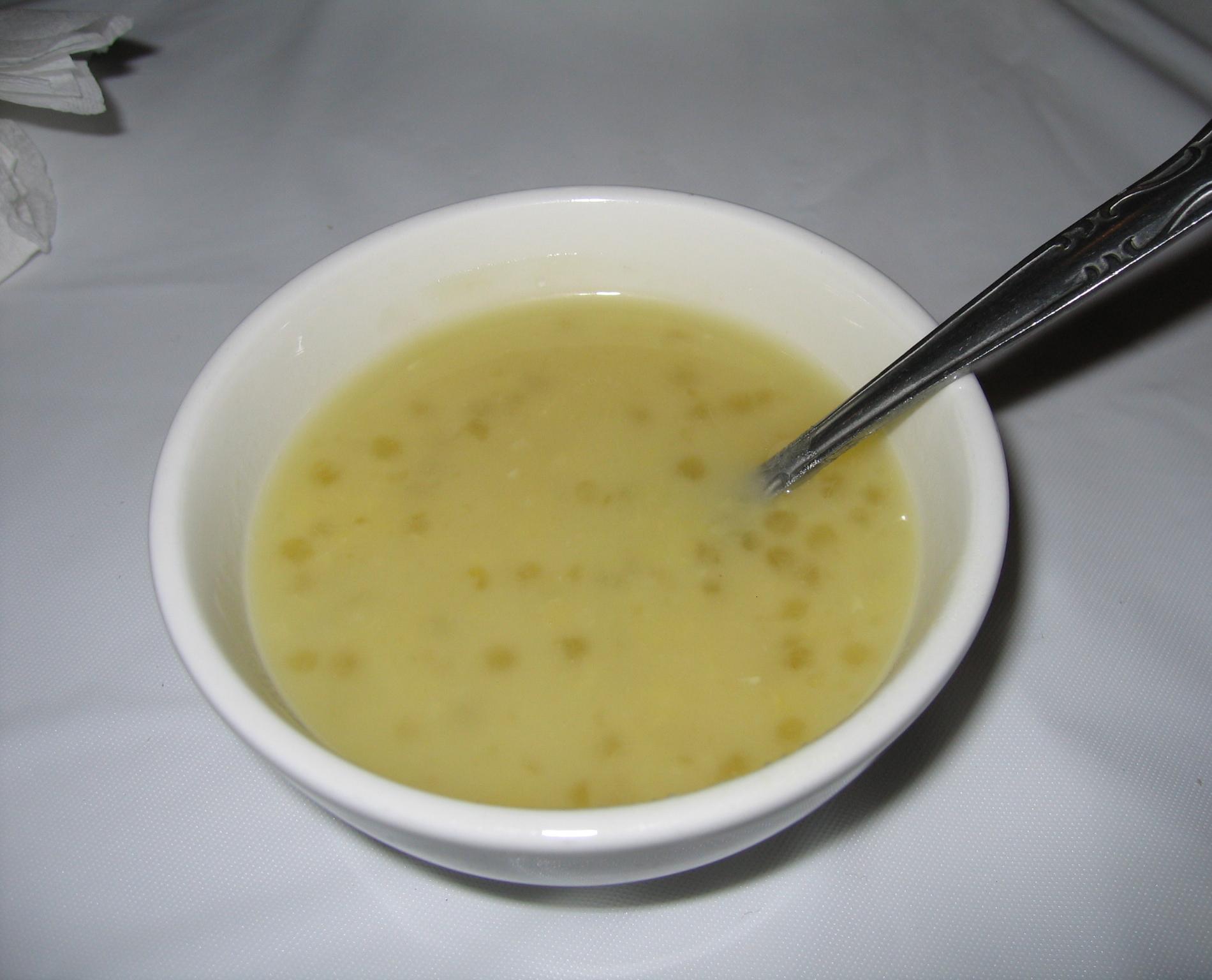 A Ly may not have the ambiance of P.F. Changs (or even your local Chinese buffet for that matter), but what it lacks in style, it makes up for in substance and price. Come, ask the waitresses that can speak English what you should eat--though you definately need to try the Peking Duck. Enjoy yourself. Tell your friends. Don't let the fate of A Dong befall this jewel.
We were so inspired by the meal we went across the street and picked up an Asian movie--2046. Too bad the movie didn't match the quality of the food.
Labels: Chinese