Black Walnut Cafe (Rice Village) !
As its name implies, the
Black Walnut Cafe
is filled with dark wood. Yet, the light still streams through and the cafe is a great place to get some light food. After working the
Asia Society Young Professional
booth at the Asian American Heritage Festival in front of the Miller Outdoor Theater, Rekha and I really wanted some place to lounge, enjoy a good meal, and enjoy the weather.
They serve breakfast, burgers, salads, flatbreads, pasta, and even oriental inspired food here. We lounged at a small table by the window on two very comfortable grandma chairs. I ordered the New Orleans Noodles, a linguini topped with shrimp, spicy sausage, crawfish and a light cream dressing. Although good, the linguini didn't appear salty enough--they probably undersalted the water.
On the other hand, the cafe does have five choices for hot tea: regular, rasberry, and mango among others. Even better, they have real glassware in which to pour the tea. I can't tell you how much better tea tastes in glass as opposed to plastic.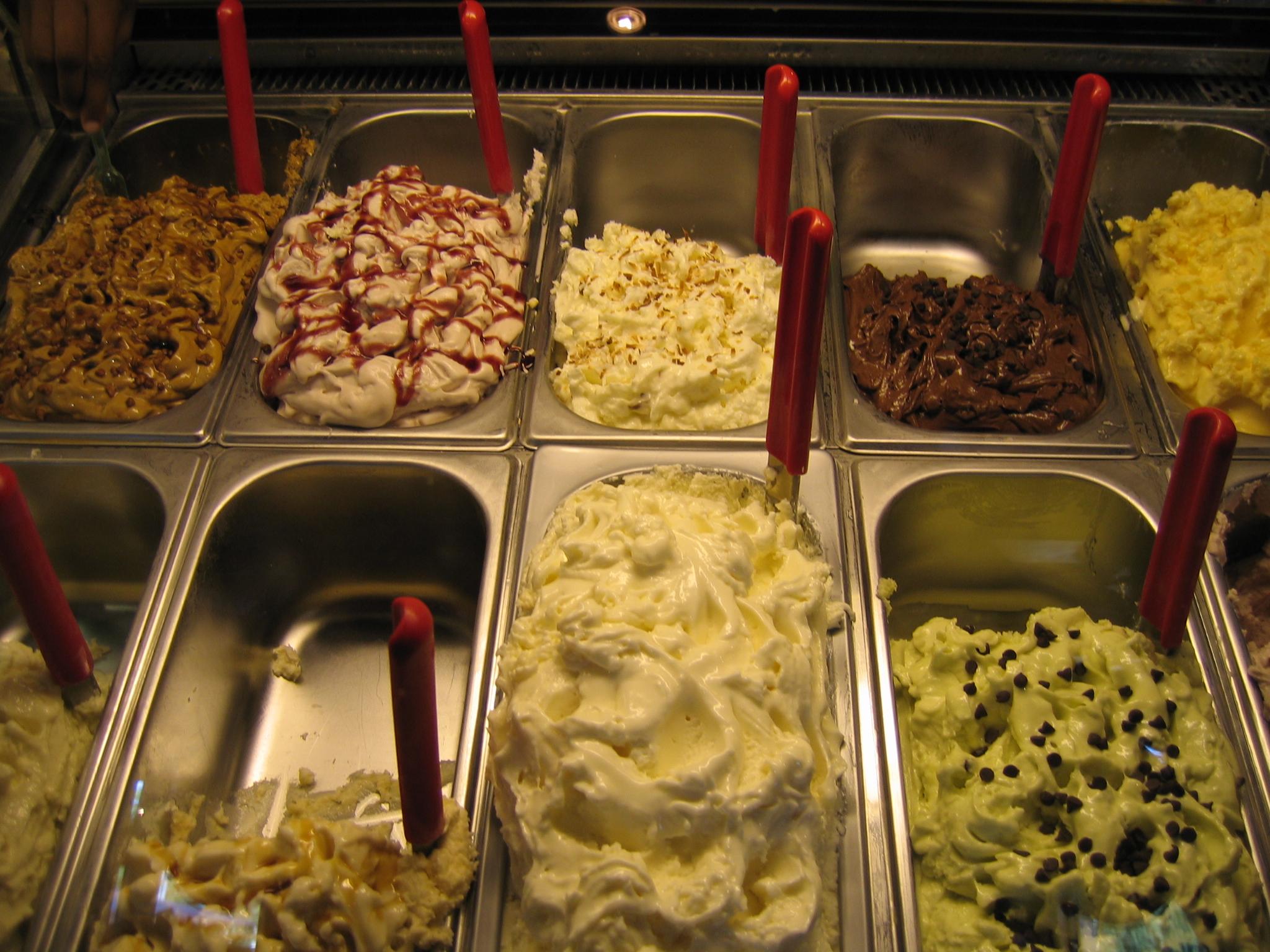 For dessert, we had gelato. I tried a little bit of everything, but ended up getting a combination of dulce de latte and coconut. As any of the servers there will tell you, the gelato ingredients apparently come from Italy. Gelato is an ice cream made of cream rather than milk--thus its richer fat content. But the richness makes the product more creamy and better able to hold flavor. The dulce de latte is, as its name implies a coffee flavor with some toffee/caramel mixed in. The dessert was delectable. Finally, a replacement for the always missed Parfalat Parmalat that used to be at Uptown.
Come enjoy an intimate breakfast, lunch or dinner at this great addition to restaurants inside the loop. Prices are reasonable (about $10 for my noodles), and the gelato is fabulous. Let's all thank Mr. George Pallotta for bringing this Woodlands concept to us!