NOTES: Art Car Parade
As we crossed the AIG campus to get home from the
Orange Show's Art Car Festival
, we heard a mom tell her two children, "One of the advantages of living in the inner city is that we get to walk home from the Art Car Parade." I couldn't agree with her more. Thousands came out for this annual parade celebrating Houston's surprisingly strong counter-culture. The festival reflects well upon this city of oil and cars and its sometimes eclectic citizens.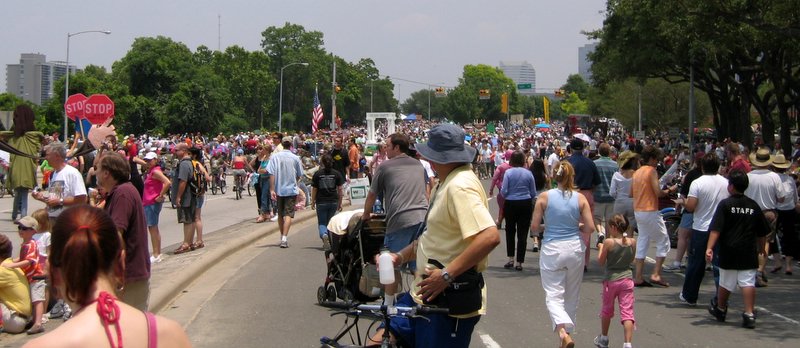 Last night's trip Ten Cafe was a direct result of the Art Car Parade: our friends came for the parade. So, in addition to the throngs of Houstonians, the Art Car Parade attracts other Texans and even non-Texans to see cars such as the one below:
We had a good time watching some of the contraptions that went by and soaking in the sun, the crowds, and the noise. Parades such as this one are quintessentially American. It's good to be among our people.
Oh yeah, since this is a food blog, below is a food related picture: